We love our fans and to show our appreciation here's a

FREE Stickers Pack.

Supplies are limited! Directions:
Stonerdays is using a system called SASE. We can only mail out stickers if you include a return envelope addressed to yourself with unused postage!
StonerDays
PO Box 1590
Upland, CA. 91785
---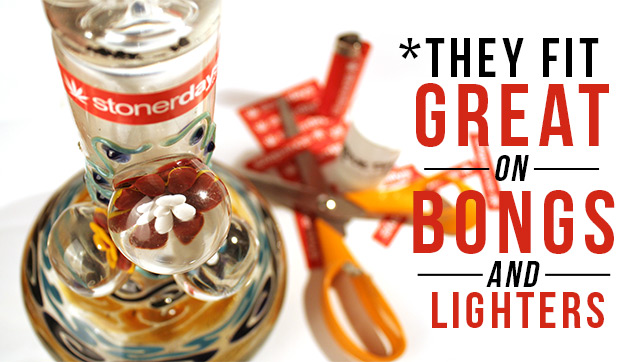 Get creative,

slap them somewhere cool and send us a picture or use the #stonerdays tag on instagram! :) 
If you want more send some cash, just kidding. Just send another self address envelope with a stamp to us so we can keep our StonerDays team stocked with slaps. All we ask is to send us a picture of you tagging something, someone, or somewhere sick. BE CREATIVE!
Thanks For Spreading The Word!!!